Accelerate construction by incentivizing your →
workforce
Construction and manufacturing workers are more productive if the right goals and incentives are in place. We can help!
Incentive ROI in Construction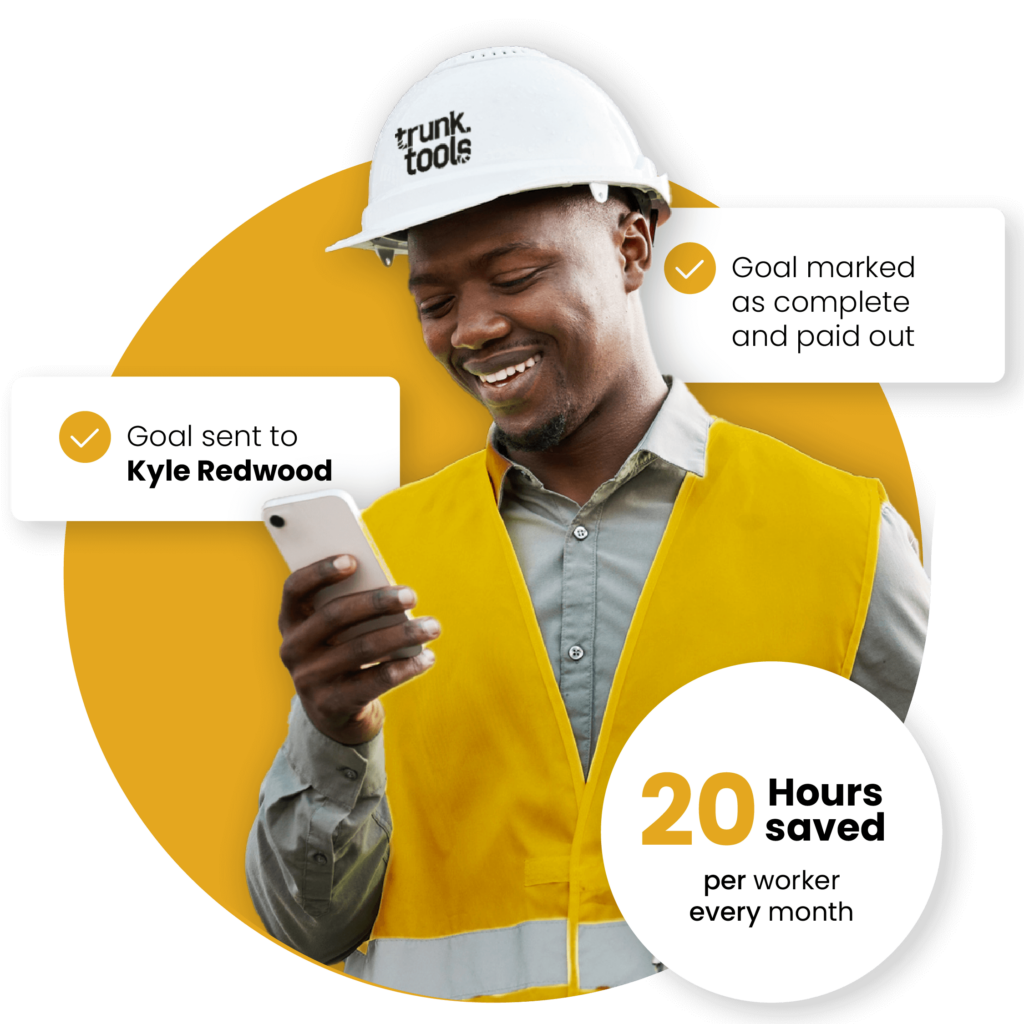 Major Clients & Investors
Pay out incentives instantly
Every worker receives a Trunk Tools debit card at no expense to them, which allows them to access earned incentives instantly.
What our customers are saying
"These are the floors we have finished fastest, and we just started [Trunk Tools] recently."
"I can tell which craft labor is on Trunk Tools program because they work harder and faster."
"Trunk Tools helps us control schedule, minimize waste, encourage safety, and ensure quality. I want this on all my projects."
Powered by best-practices in psychology
Trunk Tools makes it easy to create, manage, and pay out incentives that propel your team forward. Our platform aligns workers' incentives with yours through measurable goals powered by best-practices in psychology and cutting-edge AI.
We are innovating for America's skilled labor, improving outcomes one project at a time. 
Reimburse workers with per diem instantly
Workers favor jobs that offer per diem. Don't let them wait until the next payroll cycle but put tax-free cash in their hands instantly every day using the Trunk Tools debit card.