Find any document or source you need via SMS, mobile, or desktop. Confirm hunches, settle arguments, and have the specs to back it up.

Ask any question about your project's documents (RFIs, submittals, contracts, change orders, drawings, and more).
Ex. Has the submittal for the roof hatch been approved?
Relevant Documents at Your Fingertips
Instantly find that change order buried in your inbox, or the most up-to-date specs for today's tasks.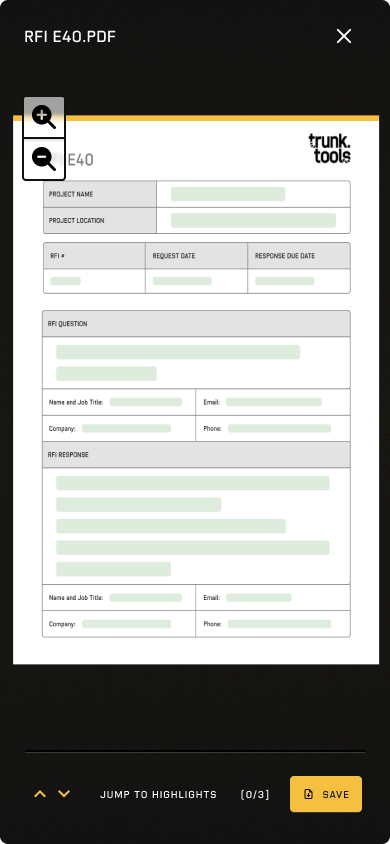 The right information, right now, with the sources to back it up.
 Never lose an argument again.
What Our Users Are Saying
"I use TrunkText daily, saving me hours of time searching through project documents, files, folders."
"TrunkText represents an ever forward technology leveraging AI to deliver project information quickly. [We] have seen strong potential from their team and product using large language models for the construction industry."
"We have been impressed by Trunk Tools' customer traction, field-first approach and ability to quickly iterate on their product to match the needs of our project teams."